Zoom Links
Use these links to connect to yor teacher's Zoom Meeting.
---
The parents, students, and staff of the McCloskey School partnered together to develop this school-parent compact for achievement. Teachers suggested home learning strategies, parents added input about the types of support they needed, and students told us what would help them learn. Parents are encouraged to attend annual revision meetings held in the spring each year to review the compact and make suggestions based on student needs and school improvement goals. Parents are also encouraged to participate in the School Family Engagement survey that is also used as a tool to collect parent feedback regarding the current Title I program, policies, and family engagement.
A Message from Dr. spencer
Silver Medalists!
Congratulations to Sergio, Maya and Kaylah for placing second in the Elastic Launched Glider competition at the Regional Science Olympiad at St. Joseph's University!. They worked hard and earned the Silver!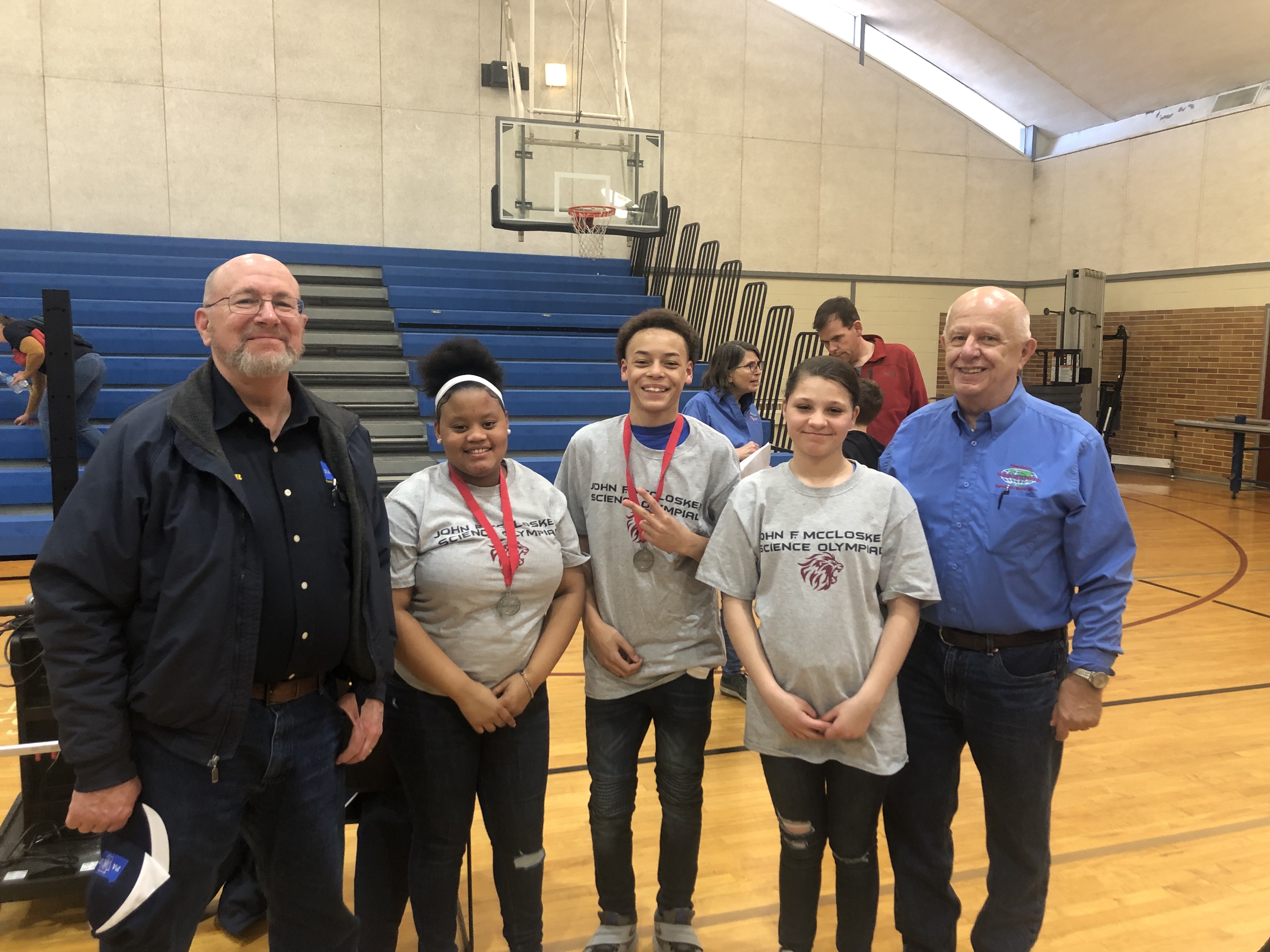 Kimmel Center  selects McCloskey
for "One Musical Philadelphia"
---
We are thrilled to announce that McCloskey's 5th grade students have been hand selected to participate in the Kimmel Center's "One Musical Philadelphia" this year! It is an amazing program that will introduce the students to musical theater while building community and encouraging teamwork. The 5th grade will be given the opportunity to work with a theater resident for 8 weeks on Wednesdays after school. During the residency, students will learn songs and dances from one scene of Rodgers and Hammerstein's Cinderella. Our students will have the opportunity to share the routines they learn with the McCloskey student body during an in-school assembly with the support of the Kimmel. Additionally, students will perform their production numbers with students from around the city in one unforgettable, final performance at the Kimmel Center for families and friends! Busses will be provided for the students and families to attend an evening performance at the Kimmel Center.
See the entire production here.
McCloskey's part starts at 52:45!